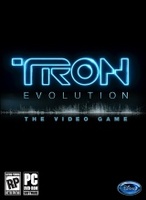 Tron: Evolution - Frequently asked questions:
You are here: Home » Support for popular titles » Tron: Evolution

Product information:
Website: http://disney.go.com/tron/
Media: DVD-ROM / Digital Download


Please find below a list of frequently asked questions we have collected for 'Tron: Evolution':
Q: I get the error message: 'Release Date Check Failed.'
A: Please note that Internet access is required for an online release date check of this game.
Nevertheless it is possible to perform a 'manual offline activation' from another computer which is connected to the Internet. Please download the correct Offline Installer package and install it:

Q: I get the error message: 'Internal error message: unlock code was revoked'
A: Disney™ doesn't use SecuROM™ anymore, if you are having problems activating your game, please visit the official Disney support for further help.


Q: The above answers did not solve my issue.
A: Please install the SecuROM™ Diagnostics Tool for further assistance and follow the instructions on the website.