Manual Revocation
If you cannot revoke your application online, you find the possibility for manual revoking here.

Enter (copy-and-paste or type) your Serial and Revocation code in the appropriate text boxes below and hit the "Revoke Activation" button (find further instructions below - expandable with "+").

Make sure you include any dashes ("-") or other special characters and enter the two codes correctly


How to find Serial and Revokecode
Your game serial can most likely be found on the back of the game manual.
If you bought your game online, the serial will be provided with the billing information.

To open the revokationwindow you have two options:
1. Uninstall the game
2. Open the commandline, enter the path to the *.exe File and type " /revoke" behind that, without the quote
The line you entered could look like this: "C:\Games\Electronic Arts\Crysis\Crysis.exe /revoke".
After this a window will open like shown in the picture below. Please click on "Start Manual Revokation".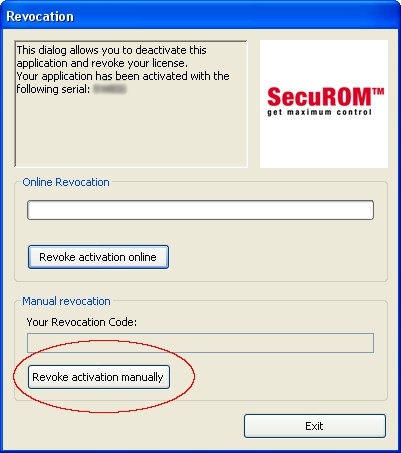 After that your Revokecode appears (red encircled):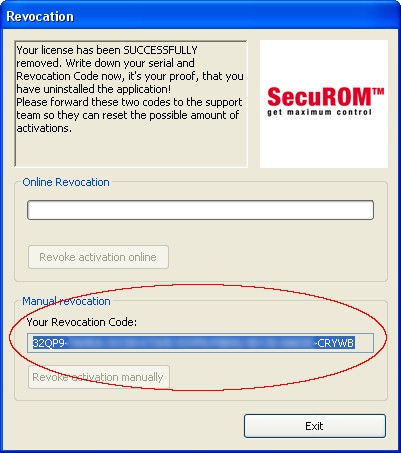 If you are still unable to revoke your application/game, please send the Serial and Revokecode to support_pa@securom.com and we will respond as soon as possible.